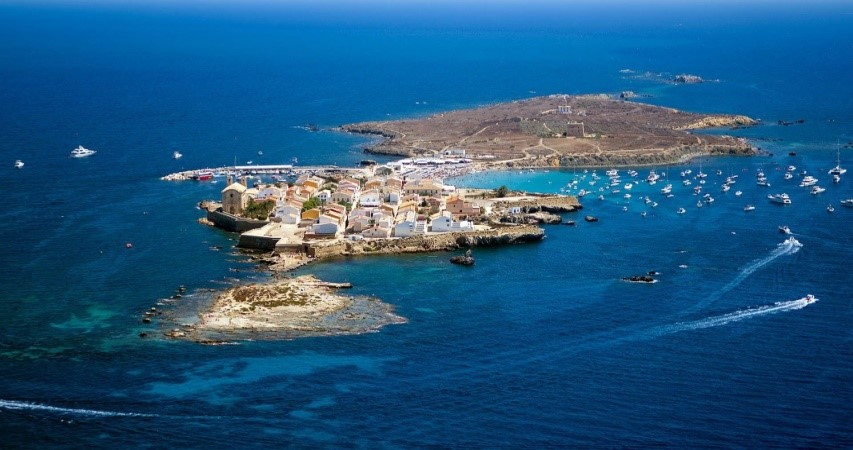 Tabarca Island has a total area of 30 ha, with a maximum length of 1800 m from NW to SE and a maximum width of 450 m. It presents an important narrowing in its western third, where the port and the two beaches are located. Its relief tends to the plane, with a maximum altitude of 15 meters. Near the main island are the islets of La Nao (Nau), La Galera and La Cantera. Other smaller rocks surround the island: l'Escull Roig, la Sabata, l'Escull Negre and Cap del Moro. The entire coast is rugged and in the southern part of the island's coastline is the Llop Marí cave. It lacks trees and the vegetation is scarce. The city is located in the western part of the island, geographically a small peninsula of it. In the eastern part there are only an old Civil Guard barracks that carried out radio telegraph missions, the San José tower, the lighthouse, the cemetery and some fields.

You will be able to enjoy the coves and beaches with transparent waters, with the possibility of tasting the traditional "Caldero", as well as its great gastronomic offer.

It is recommended to walk through the urban center, visit the island museum and wonderful sea beds.

Staying on the island itself in the apartments, houses, hostels and hotels that exist on it.

The entire island was declared a Historic-Artistic Site on August 27, 1964.